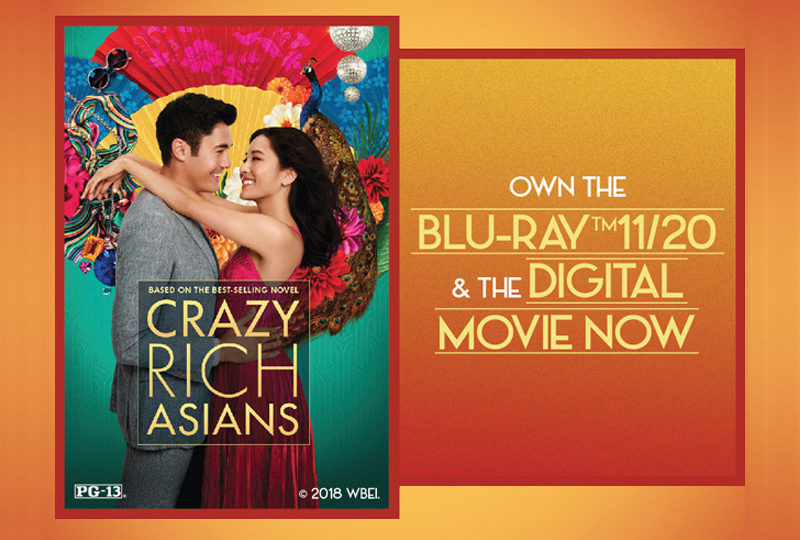 In celebration of family food traditions during the holidays, enter for a chance to win a Crazy Rich Asians prize pack including the Digital movie, the book and the soundtrack! Nine runners-up will receive Crazy Rich Asians on Digital.  Send an email to contests@travelgirlinc.com with "Holiday Family Food Traditions" in the subject line, and tell us about your personal favorite.   
Share the love for Crazy Rich Asians! Keep one, Give one. #CrazyRichGiving. Click to see more! http://bit.ly/CrazyRichAsiansHomeEnt
MUST REDEEM DIGITAL MOVIE OFFER BY 12/31/2019. Consumer must reside in the U.S. and register for a digital service provider account (go to wb.com/RedeemMovie for a list of digital service providers (e.g., Movies Anywhere). May only include HD main feature.  NOT COMPATIBLE WITH ALL DEVICES. SOME DISPLAY RESOLUTIONS MAY NOT BE AVAILABLE FOR STREAMING OR DOWNLOAD ON ALL DEVICES FROM ALL DIGITAL SERVICES. Consult your digital service provider for compatible devices, available display resolutions, streaming and download capability and Terms of Service.  Ultimate display resolution on playback is dependent upon connection and device characteristics, including screen resolution.  High-speed Internet connection required. Go to wb.com/RedeemMovie for additional details, requirements and technical support.  Neither Warner Bros. Entertainment Inc. nor any affiliate is responsible for maintaining any digital service. THIS DIGITAL MOVIE OFFER MAY NOT BE RESOLD OR OTHERWISE TRANSFERRED.